Whitepaper A Complete Digital Marketing and Integration Guide for Media Companies
Top Integrations
Explore our top integrations for Media software. Learn how SyncApps provides a fully integrated solution for your business.
---
SyncApps was able to easily adapt to the business practices of PBS which allows them to self-onboard their integrations in no time by using custom field mapping.
Read More
---
Cazoomi solutions now extends its reach to complement your Infusionsoft experience for 5+ software applications.
See here
The SyncApps Advantage
Easy
Easily set up your integration and be free to grow your business without the data integration hassle.
Fast
SyncApps does the heavy lifting for your business. With our real-time syncing, SyncApps automatically syncs over sales from your customers data with ease.
Reliable
Reliable real-time sync, set your business on autopilot with SyncApps. Giving you financial peace of mind as you are growing your business, SyncApps manages the daily flow of data for your software.
Customizable
Customize your integration with SyncApps. Media integration workflow customizations are available based on your integration needs.
Scalable
Fits any size media business. From single to multiple locations, SyncApps supports multi-location for your sales centric business. Growing a media business is difficult enough, let SyncApps technology do the integration work for you!
Supported
Cazoomi Premium Support - Connect with the SyncApps platform team, share ideas, and get answers to your integration or implementation questions 24/7.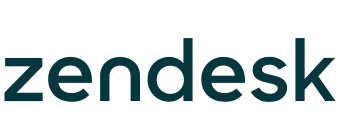 "Very simple and inexpensive way to keep your CRM, marketing, etc. systems in sync. Highly recommend it especially for start ups."
Sunil S. | Perkville Founder
Automate your Media software with SyncApps today!
Try For Free