Industry Guide A Complete Guide to Integration for Non-profit Organizations
Top Integrations
Explore our top integrations for Nonprofit Industry software. Learn how SyncApps provides a fully integrated solution for your business.
Unicef Story
"We use SyncApps to sync our Mailchimp account with Microsoft Dynamics CRM. We discovered this nifty solution, which worked like a charm, so we went for it and have never looked back since. Saved tons of effort, money and, most importantly, time in the process."
Zeb A., UNICEF
Constant Contact MarketPlace
SyncApps by Cazoomi is proud to be a key integration partner of choice for 10,000+ Constant Contact subscribers today!
Why choose SyncApps?
SyncApps offers a discount program for eligible education, government, and nonprofit organizations! See others today who started on a trial here.
The SyncApps Advantage
Easy
Easily set up your integration and be free to grow your business without the data integration hassle.
Fast
SyncApps does the heavy lifting for your business. With our real-time syncing, SyncApps automatically syncs over key data for your nonprofit or institution.
Reliable
Reliable real-time sync, set your business on autopilot with SyncApps. Giving you financial peace of mind as you are growing your business, SyncApps manages the daily flow of data for your software.
Customizable
Customize your integration with SyncApps. CRM integration customizations are available based on your integration needs.
Scalable
Fits any nonprofit or institution. From single to multiple locations, SyncApps supports multi-location for your people centric business. Growing a nonprofit is difficult enough, let SyncApps technology do the integration work for you!
Supported
Cazoomi Premium Support - Connect with the SyncApps platform team, share ideas, and get answers to your integration or implementation questions 24/7.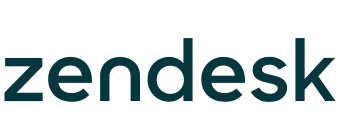 "Solves a major gap in the market. Brilliant support! - Great software, very stable and most importantly what a great team! Save some money and time, use SyncApps"
Zed A., Verified Review from G2 Crowd
Automate your Nonprofit Industry software with SyncApps today!
Try for Free