SyncApps Integrates
Services Create a more engaged customer base by integrating your key data for sales, marketing, and finance into a 360 view of your customers.
Top Integrations
Explore our top integrations for Services software. Learn how SyncApps provides a fully integrated solution for your business.
Mailchimp for Salesforce Mailchimp works hand-in-hand with your Salesforce CRM.
Constant Contact for NetSuite Enable your business to connect NetSuite directly to Constant Contact.

Mailchimp Marketplace Cazoomi solutions now extends its reach to complement your Mailchimp experience for 20+ software applications.
The SyncApps Advantage
Easy Easily set up your integration and be free to grow your business without the data integration hassle.

Fast SyncApps does the heavy lifting for your business. With our real-time syncing, SyncApps automatically syncs over key data from your customers, subscribers, and fans.

Reliable Reliable real-time sync, set your business on autopilot with SyncApps. Giving you peace of mind as you are growing your business, SyncApps manages the daily flow of data for your software.

Customizable Customize your integration with SyncApps. Services workflow customizations are available based on your integration needs.

Scalable Fits any size business. From single to multiple locations, SyncApps supports multi-location for your sales centric business. Growing a services business is difficult enough, let SyncApps technology do the integration work for you!

Supported Cazoomi Premium Support - Connect with the SyncApps platform team, share ideas, and get answers to your integration or implementation questions 24/7.



Customer stories
25K+

The Company We Keep Across The Globe

Syncing our Salesforce lists with Constant Contact to send email newsletters and announcements has been simple with SyncApps. It saves us a ton of time having to create the lists manually.
Storey S. | Greenway Health

I like that this has allowed us to have an easier time integrating our CRM solution to our email marketing software and has simplified our workflow for us.

Jillian K. | RIEGL USA

Support has been excellent. I am new to these systems and have had a lot to learn in a short space of time and their NetSuite and Mailchimp expert has been very helpful and supportive on a daily basis, every time I have a problem.
Chris Barter | Ruffwear

We needed a way to make 100% sure that when we email our customers, our Salesforce users know that every time the right persons are involved in the mailings. It's a flat-out reliable solution for our company without spending too much money on integration tools that offer much more functionality than we need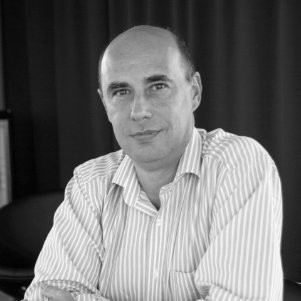 Walter Stegen | CRH

Great Solution, Excellent Support, Super Fast Support, Allows us to integrate systems that don't otherwise talk to each other. Integrating Marketing & CRM systems. Increased quality of communications, speed & efficiency of our email marketing systems
Ben Irvine | Seven Miles Coffee Roasters

Use SyncApps to sync campaign members from Salesforce to Constant Contact for social sharing of campaigns for increased profits.
Matthew B. | Winston-Salem Rescue Mission

My favorite tool for Salesforce - MailChimp integration. A fully-featured and flexible integration tool that I can quickly implement and customize for individual organizations' needs

Stephanie K. | Redpath Consulting Group

Flexibility and customization of the tool. Responsiveness of the team. Advanced mailing list management and synchronization between Salesforce and MailChimp

David D. | Nexell GmbH

Using Syncapps for Salesforce to Mailchimp Sync and EventBrite sync. Genuinely blown away by the power of the product and the responsiveness of the team to all of my questions.
Danny B. | Science Gallery International

Integrating the Language field from Mailchimp to Salesforce for our marketing works great!

Jay C. | The Vines of Mendoza

The tech support is fast, efficient, and always helpful. I love working with their team. They are always willing to work with us and ask the right kinds of questions to make sure we are implementing the proper solution in the best way possible

Margo G. | Handshake, Product Manager

I was super impressed with the knowledge and assistance that I was provided. Help was swift.

MKatie R. | Commercial Coordinator at SACO AEI Polymers