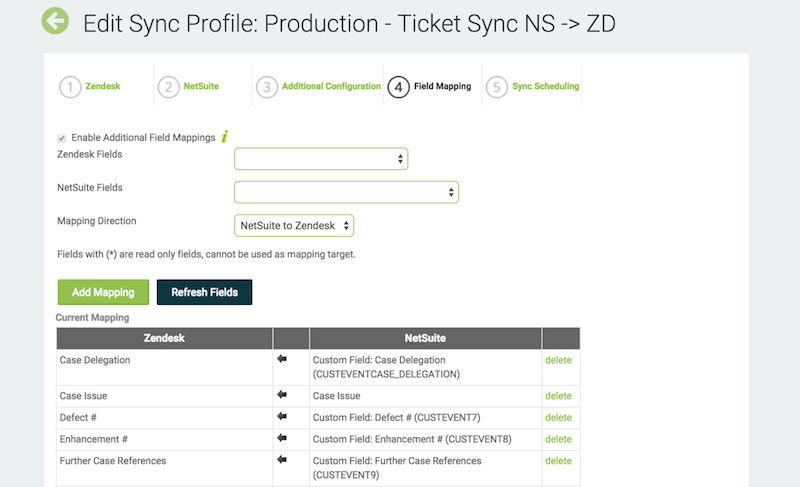 Meet a fellow cloud solutions provider who trusted Cazoomi with their integration tools. To us, being acknowledged and trusted by someone who knows A LOT about cloud solutions is the highest praise.
Background
JCurve solutions offers a wide range of business software solutions that empower their customers to streamline business processes. The software helps business operations become efficient and cost-effective.
JCurve's ERP business management solutions ensure that businesses focus on overall profitability. They provide clarity of information and business intelligence that helps any businessman make agile decisions. They bring together real-time information and SaaS technology, the JCurve ERP, and NetSuite to help provide the right reporting and cross-platform visibility. This helps businesses access important data anywhere, anytime.
Rationale
JCurve maintains an intricate support process for their NetSuite One World as well as for their Zendesk system.
Allan O'Donnell, Support Strategy Manager at JCurve Solutions, needed a seamless integration between NetSuite OneWorld and Zendesk to help automate their support process. They searched for the most robust solution to integrate the two and chose SyncApps by Cazoomi.
Opportunity
With SyncApps, JCurve Solutions were able to integrate NetSuite OneWorld with Zendesk. This improved their sales to support data flow and streamlined their support operations.
Challenge
Daily support flow synchronization between NetSuite OneWorld & Zendesk.
Solution
The deployment of a real-time integration process between NetSuite OneWorld and Zendesk. Using SyncApps as the core integration platform, they can accommodate their requirements in the fastest possible time. They can also provide the flexibility needed to streamline their support process.
Key Outcomes
| | |
| --- | --- |
| | Improved sales to support data flow |
| | Streamlined support operations |
| | Support comments sync in real-time with dashboard reporting metrics |
| | Their customers get better, faster and more personalized support. |
Need to streamline your support operations? We're happy to help! Get in touch with the Cazoomi team and let's talk the best solution.
Start 2-weeks free trial